Boutique hotels have become the newest addition to the hospitality industry. While many of them are mushrooming within the suburbs of Colombo, those situated outside the capital are set amidst breathtaking backdrops of either greenery or the beach front. One such location for holidaying is down South, with its pristine beaches and the tropical climate. If one wants to choose a precise location away from the beach they still can choose between varieties of boutique hotels situated in different settings.
Villa Mayurana is one such masterpiece situated in Ahangama. When exiting the Southern Expressway from Imaduwa, Villa Mayurana is only a 20 minute drive towards Ahangama. Signboards with a peacock's face on either side of the road direct you to this elegant structure located within a silent, less-populated neighbourhood. Villa Mayurana is a 6 acre land comprising of a cinnamon garden and the building premises.
The Villa houses four exotic suites namely Yellow, Red, Orange and Grand. Each suite has facilities including flat-screen cable TV, wireless high-speed Internet access, in-room safety deposit box, mini refrigerator, work desk and chair, telephone and hair dryer and differs only from the size. Room and wake-up services are also available for the guests. The grand suite, the biggest suite in the property is accompanied by an ornamental lotus pond and a private verandah.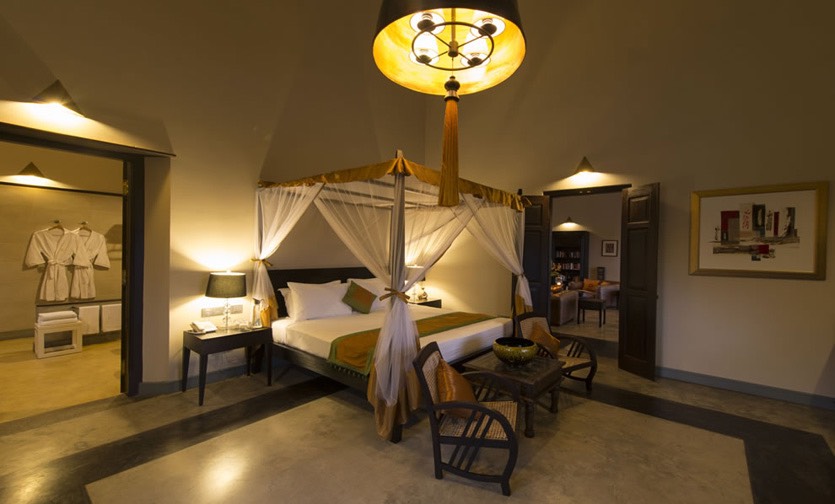 The precise location of the Villa is quite appealing as it gives a picturesque view of the surrounding mountain ranges and different hues of nature at its best. A 20 metre infinity swimming pool awaits its guests to take a plunge either during the day or during the night. A Jacuzzi is also available for those who would like to spend some additional time in water and relax.
The Villa is also known for its spa facilities which deliver a range of services from massages to facials and various other therapeutic treatments. The Spa is designed to cater a friendly atmosphere with its high skilled, professional and licensed therapists.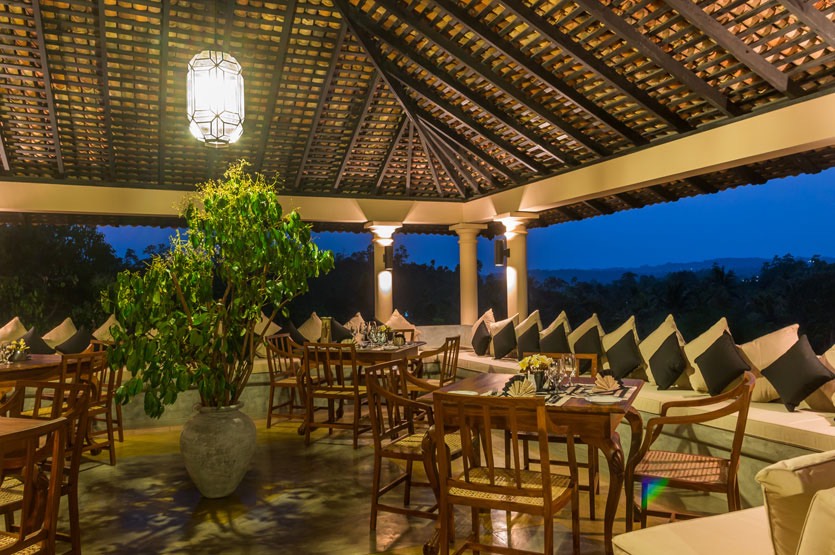 In addition to that the Villa has also provided a space for fitness enthusiasts to warm up their muscles during their stay, which is complimentary. The gym is equipped with weight training and cross training machines and can be accessed 24/7. Villa Mayurana is also an ideal location for yoga lovers with its quiet neighbourhood and breathtaking surroundings.
Villa Mayurana makes use of its setting to introduce a 'Cinnamon experience' for its guests, demonstrating how the cinnamon extracted from their own garden finally ends up in their cuisine.
The management at VM also organise excursions for its guests including wildlife safaris at Yala, trekking through the Sinharaja Rainforest, a visit to the Galle Fort and shopping sprees. Other popular destinations include the Mirissa, Weligama and Unawatuna beaches.
Villa Mayurana thus promises an enticing stay for those who would love to spend some time in sync with nature.