Please join United States Ambassador to Sri Lanka Julie Chung in her second town hall with the Sri Lankan-American Community. Ambassador Chung will provide updates on the status of U.S.-Sri Lankan relations, U.S.-led relief efforts, and her perspectives on the ongoing crisis and ways forward. Ambassador Chung will be joined by Deputy Assistant Administrator for the USAID Asia Bureau Anjali Kaur, who will share USAID's humanitarian assistance plans with the community. The town hall will also feature a question and answer session; participants are encouraged to submit questions and areas of concern they would like addressed in advance and during the event via chat.
Date: Thursday, September 22, 2022
Time: 7.30am PST, 10.30am EST
Pre-Register, Submit Questions, and View the Virtual Event
Here
:
https://interactive.state.gov/sri-lanka/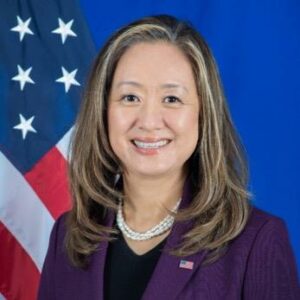 Ambassador Julie Chung arrived in Colombo as the U.S. Ambassador to Sri Lanka in February 2022. A career member of the Senior Foreign Service with the rank of Minister-Counselor, Ms. Chung has served in senior positions throughout the Indo-Pacific and Western Hemisphere. Ms.Chung served as the Acting Assistant Secretary in the U.S. Department of State's Bureau of Western Hemisphere Affairs. She also has extensive experience in the Bureau of East Asian and Pacific Affairs, including as the Acting Deputy Assistant Secretary for Japan, Deputy Chief of Mission in Cambodia, and Economic Counselor in Thailand. In addition, she has served at the U.S. embassies in Iraq, Colombia, Vietnam, and Japan and the U.S. Consulate in Guangzhou, China. She also served as an advisor on nonproliferation discussions of the Agreed Framework with North Korea while working in the Office of Korean Affairs in Washington.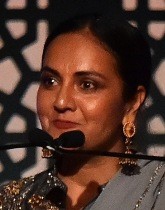 Anjali Kaur is an international development professional with comprehensive experience at the field, country, and global levels with evidence-based, integrated global health programs. Before joining USAID, Ms. Kaur was the Senior Program Officer at the Bill and Melinda Gates Foundation, leading the worldwide policy and advocacy strategies for the HIV and TB programs. Before that, she was the Senior Director of Asia Pacific for Malaria No More. She established the India Office and expanded the organization's work across the region, engaging with governments, the private sector, civil society, and the media. Ms. Kaur was also with UNICEF Polio Programme, where she worked at the country and HQ levels and the World Bank and UNFPA. She is a Fulbright Scholar and received her Bachelor's and Master's degrees from Johns Hopkins University.
Key areas of the virtual town hall
*Status of U.S.-Sri Lankan relations
*U.S.-led relief efforts
*Perspectives on the ongoing crisis and ways forward
*USAID's humanitarian assistance plans with the community


This event is open to the public and all are welcome. Please feel free to share the above link and the attached flyer with your networks.
For more information contact:
Keshini Wijegoonaratna- 213-400-7705 or
keshini@srilankafoundation.org