Reviewed by KINITA
Possibly Sri Lanka's most famous contemporary architect, Geoffrey Bawa was the genius behind tropical modernism, and many of Colombo's most beautiful contemporary designs.
Even if you haven't dabbled much in local architecture, his work is bound to have caught your notice, whether as his office (now the lovely Gallery Cafe), or in the landscaped splendour of Lunuganga.
As constant fans of his and his brother's landscaping and architecture, we were superbly keen to get a chance to visit his former residence. We were, unfortunately, met with some of the rudest behaviour we've ever encountered in the country from the tour guide, but let's focus on the actual premises first.
History & Architecture
Number 11 was Bawa's residence in Colpetty. He bought one house on 33rd lane in 1958, then slowly bought the surrounding cottages to create one unified structure. It was a labour of love that took about a decade, what the Trust website calls "an essay in architectural bricollage". You enter through the garage, where a couple of gorgeous vintage cars are parked, including a 1934 Drophead Coupé Rolls Royce he had shipped down from England.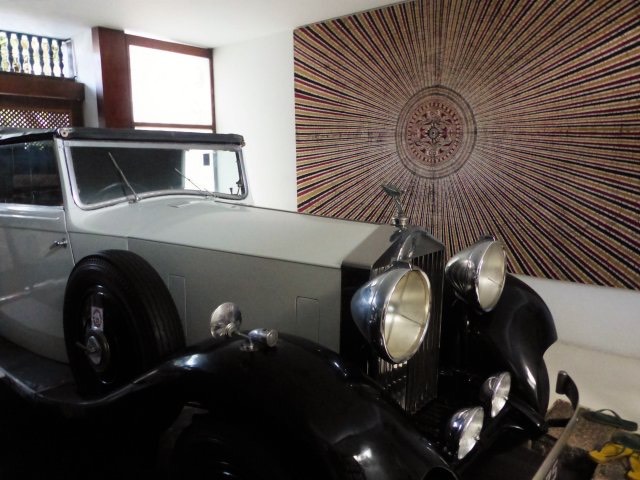 The house itself is a lovely, sleepy Colombo residence, with plenty of natural light, clean lines, white cemented floors, and statement pieces.
You'll find a collection of antiques, local art, and ancient maps you could spend hours poring over. Keep an eye out for the patchwork Balinese wall hanging, along with the heavy beaten metal door upstairs.
He picked these up while visiting his friend, Donald Friend, in Bali. Friend then went on to paint the lovely wooden doors you see downstairs right next to the Chettinad columns fringing the open skylight garden.
You also get to see a lot of Bawa's own living spaces, including his dining room, living, room and bedroom, along with pieces that he collected over the years. Apart from the antiques and art, you'll also find touches of his actual life, including silly inflatable pool chairs, books, and movies.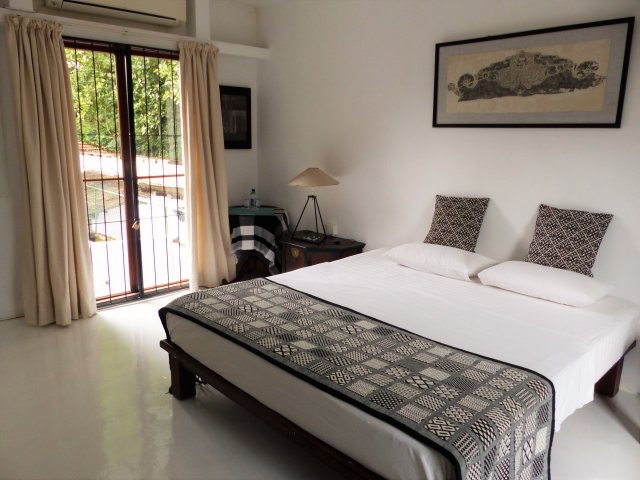 You can also rent out the rooms on the first floor on a temporary basis, which come with a shared bathroom and sitting room.
Tour & Service
To put it succintly, the reception we received was appalling. We emailed and booked a 10 AM tour about 4 days in advance. When we arrived a couple minutes past 10 on Saturday, we were greeted by an irate lady who took one look at us and said there was no tour at 10. We insisted we were told there was an 10 o clock tour, and she said "well you need to book in advance, I'm very busy". We informed her that we had booked with her in advance, and showed her the email correspondence to which she responded "well what time is it now? no tour now, I don't have time, you can leave".
In shock, I just walked away, absolutely dissapointed and upset by her manner. As we walked away she barked "I have important visitors coming at 11. You come back then if you want". As I'd set aside my Saturday morning for this tour, I actually did return in an hour. By important, she meant foreign. The visitors were almost 15-20 minutes late, and we just sat there in silence being largely ignored by her. Finally, the video and the tour started.
The tour begins with a short 10 minute video that explains everything you need to know about the house, its origins, Bawa's thought process, and the architecture and design. After that, you basically just walk around the house recognizing points of interest and pieces you saw in the video. The tour guide did not explain anything, except what was out of bounds, and responded to our eager questions with curt and disparaging monosyllables.
She completely ignored us, albeit glaring once in a while as though to make sure we weren't stealing anything. When we lingered behind the group to look at a painting, she literally shouted from the stairs for us to get a move on. When I asked whether aluminum was the material used for the heavy metal doors, she wouldn't even make eye contact and responded with a sharp monosyllabic affirmation.
Overall, she was simply surly and incredibly rude and ruined an otherwise lovely Saturday morning experience. While checking out the metadata to write this article, I came across the TripAdvisor ratings for the tour, and realised her behaviour was pretty much consistently awful to other guests too. Perhaps it's time the trust took the feedback seriously.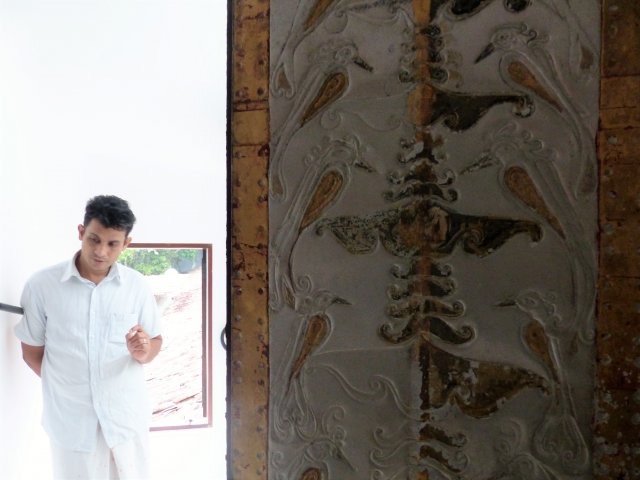 On the other hand, there was a helper named Rohana who has been at the house for about 15 years, including when Bawa was alive. He was very friendly and happy to answer questions.
Price & Timings
The whole tour takes about 40 minutes, and is conducted Monday – Saturday. Tour Times are 10 AM , 12 noon, 2 PM and 3:30 PM. On Sundays, there's only the 10 AM tour. You should ideally email and book an appointment in advance though, as tours are conducted dependent on numbers. It costs a flat Rs. 1000 a head, which we found to be worth it for the experience and structure if not the tour service.
Overall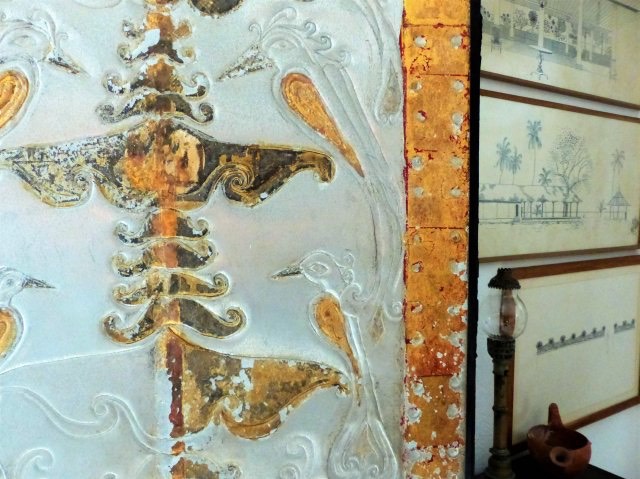 We'll always be ardent fans of Bawa's work. While Number 11 is the least arresting of his famous structures, it's simply because it is built as a home, which gives it that much more in terms of history and character. Despite the interesting structure steeped in personality, we'll probably never return due to the frankly unacceptable service. We still encourage people to visit though, because it's not worth missing the experience if you live in Colombo.