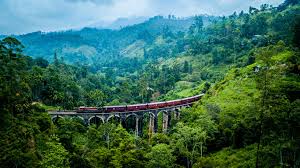 Sri Lanka reopened its borders to foreign nations on January 21, for the first time since March 2020 after a lapse of nearly 10 months. Despite a decrease of 99.3% in arrivals compared to January 2020, it is accounted that Sri Lanka has welcomed 1682 tourists. Accordingly, Ukraine, Germany, Belarus, China, and Russia have become the top 5 source markets to slowly pick up the tourist industry in SL.
Due to the outbreak of COVID-19 in Sri Lanka, the country's doors were closed to foreign nations from March 18, 2020. With reopening to the international travelers, Sri Lanka Tourism Development Authority (SLTDA) plays a vital role in promoting theisland as a safe destination to be explored by foreign nations. Among the key measures taken by them, the "Hello Again" pilot project which was undertaken by the Sri Lankan government on 28 December 2020, and several pioneering programs started simultaneously to kick off the severely stricken tourism industry in Sri Lanka, can be remarked.
The next key attempt was executed by the National Sri Lankan Airlines recouping the Frankfurt-Colombo route by functioning two direct flights per week, to increase the arrival of German tourists.
Moreover, the "bio-bubble" concept functioning in the local tourism sector and offering of a 'quarantine free experience with curtailed 'no minimum stay' for the foreigners are some other aspects of the measures taken. To pick up the Sri Lankan hard-hit tourism industry SLTDA has taken a new measure to further unleash the restraints on protocols, which is the number of mandatory tests required was reduced from three to two with a necessity for being quarantined less than 14 days.