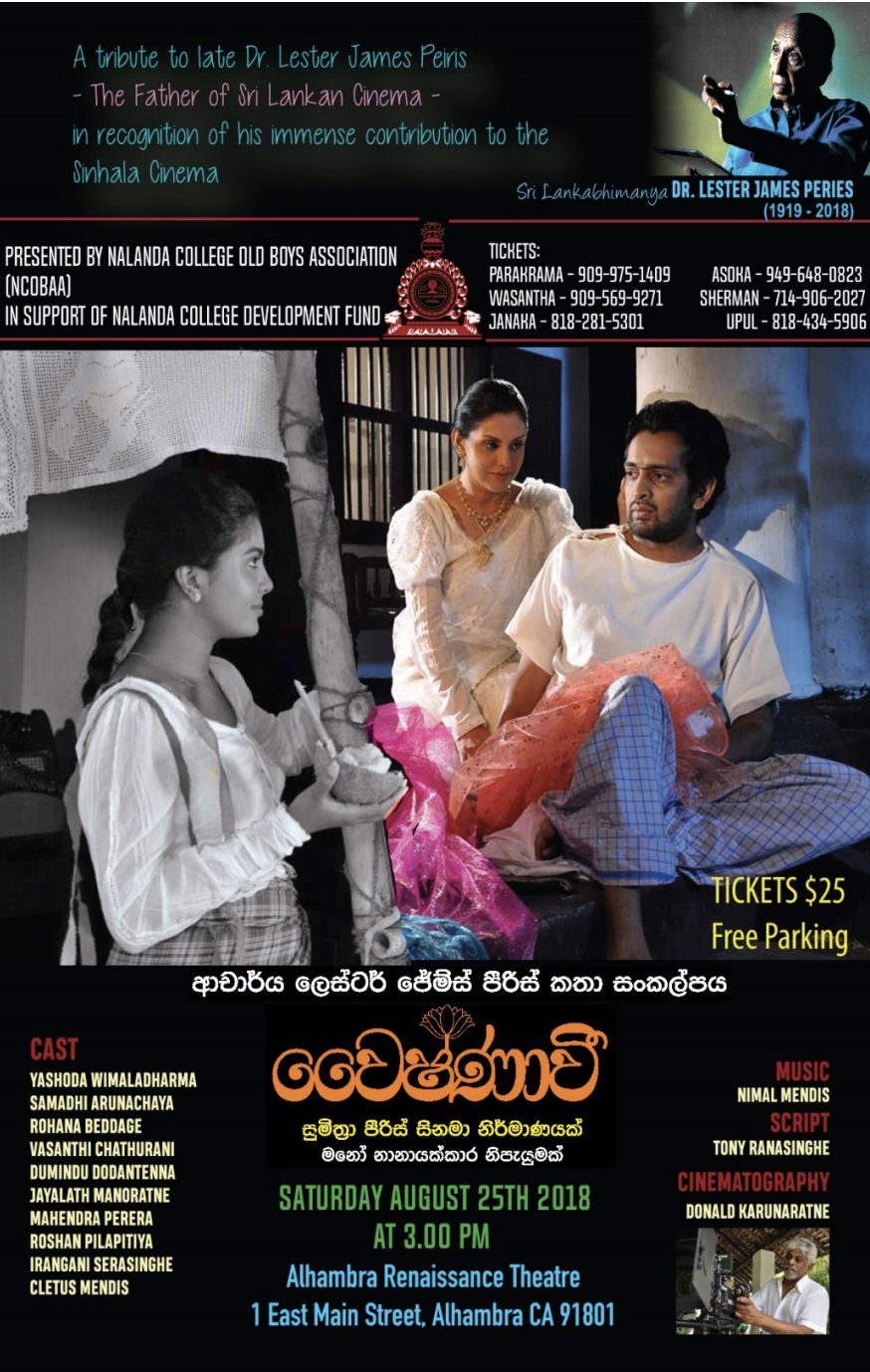 Date: Saturday, August 25th, 2018
Time: 3:00 PM - 6:00 PM
Location: Alhambra Renaissance Theatre
1 East Main Street, Alhambra, CA, 91801
United States
Description:
Vaishnavee (The Goddess), is a 2018 Sri Lankan Sinhala drama thriller film directed by veteran director Sumitra Peries the "Poetess of Sinhala Cinema" and produced by Mano Nanayakkara. Based on a story by late Sri Lankabhimanya Dr.Lester James Peiris this movie stars Yashoda Wimaladharma, Thumindu Dodantenna and Jayalath Manoratne in lead roles along with Vasanthi Chathurani and Cletus Mendis. The music is composed by Nimal Mendis.
Organized by Nalanda College Old Boys Association of America (NCOBAA) as a tribute to late Dr. Lester James Peiris in recognition of his contribution to
the Sinhala Cinema.
Tickets:$25 Parking: Free
For more information and tickets contact Parakarama 909-975-1409, Asoka 949-648-0823, Wasantha 909-569-9271, Sherman 714-906-2017, Janaka 818-281-5301, Upul 818-434-5906.