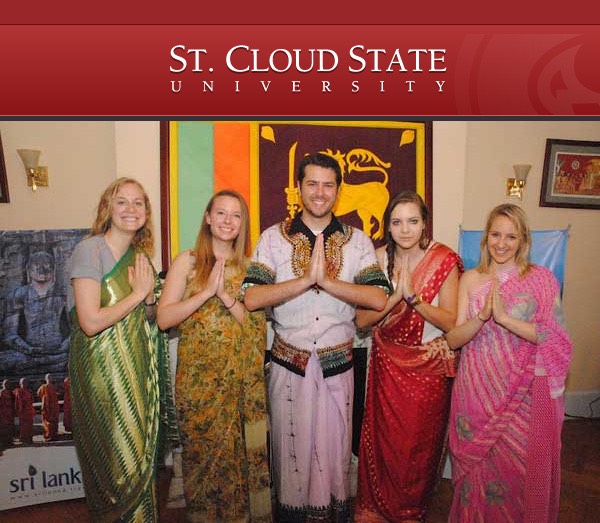 Date: Saturday, October 1st, 2016
Time: 5:30 PM - 9:30 PM
Location: St. Cloud State University
720 4th Ave S,, St. Cloud, MN, 56301-4498
United States
Description:
Travel back in time with the Sri Lanka Student Organization as they present the Chronicles of Ceylon Saturday at St. Cloud State University.
The night will begin in the Ritsche Auditorium with live acoustic performances, dances, and dramatic depictions of ancient Sri Lankan kings. After the program, a dinner of Sri Lankan dishes will be served in the Atwood Memorial Center.
Doors open at 5:30 p.m. at Ritsche Auditorium. Tickets are $8 for students and $10 for the general public. Discounted tickets are being sold in the Atwood Memorial Center until Friday.
A portion of the ticket sales will be donated to the Educate Lanka Foundation.